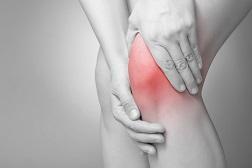 A higher cardiac event risk was thought to exist in patients suffering from rheumatoid arthritis, but little was known about the link between psoriatic arthritis and heart disease. Psoriasis is a chronic auto-immune disorder that affects people in middle age worldwide. This disorder has affected more than 7.5 million people as per the data shared by National Psoriasis Foundation.
Penn Medicine researchers published findings from their research last month in the journal Annals of the Rheumatic Diseases establishing a link between the two dreaded conditions of cardiac events and rheumatoid arthritis. They found that there is an increased risk for Major Adverse Cardiovascular Events (MACE) (like heart attack, stroke) and heart disease in people suffering from psoriatic arthritis, RA and Psoriasis.
The study noted that patients are prescribed Disease Modifying Anti-Rheumatic Drugs (DMARDs) as well as non- steroidal anti-inflammatory drugs (NSAIDs) to control the inflammation. More than 65% of patients were prescribed these drugs and the probability of underlying heart disease was 36% higher in them.
Alexis Ogdie, lead author of the study, said that 36% of the patients who have psoriatic arthritis will suffer from a major cardiac event at some point of time. He also mentioned that there were other studies which mentioned that there is an increased lipid plaque formation in blood vessels which leads to increased cardiac risk in these patients.
Senior author Joel M. Gelfand had noticed that there were increased mortality rates in patients who suffered from psoriasis as well as from arthritis. The discovery prompted him to delve deeper into the findings. The study highlights the importance of screening for and remedying other co-morbidities that might exist with chronic conditions like psoriasis or arthritis. These can get neglected as physicians tend to focus on the chief complaint alone.
Contributed by Dr. Rachita Narsaria, MD
References:
Penn, Kevin Haynes et all. Risk of major cardiovascular events in patients with psoriatic arthritis, psoriasis and rheumatoid arthritis: a population-based cohort study." Ann Rheum Dis. Published Online First: 28 October 2014 DOI: 10.1136/annrheumdis-2014-205675