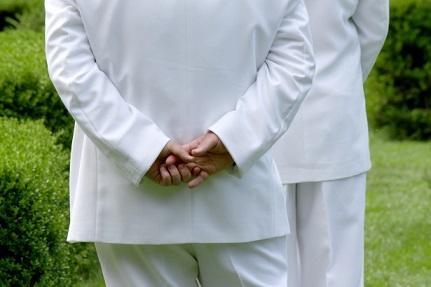 We often here people complaining about back and joint pain as soon as the weather turns a little rainy, cold or even windy. Arthritis Care and Research, a journal of the American College of Rheumatology, has published a new study stating that the risk of having low back pain is proportional to the speed of the blowing wind rather than the change in temperature. The team of researchers also showed that the clinical significance was negligible. Many people say that weather conditions modify the state of their pain and make it more intense. Fortunately, a recent study in Australia also reveals that sudden low grade back pain is not initiated or related to weather conditions like humidity, air pressure, temperature etc.
The research involved 993 patients who attended the primary health care clinics at Sydney. They also made a study with a comparison of weather conditions at the time of initiation of back pain with the weather conditions one week before and one month before onset of pain. The weather conditions were recorded so as to keep a control window.
The researchers then compared the study in relation to the gust of wind, air pressure, direction of wind, temperature, humidity and even precipitation. They concluded that no significant relation was noticed between the weather and back pain. Stronger winds create stronger amount of pain but the intensification is negligible. WHO says that nearly 33% of people experience low back pain at some point of time in their life and that low back pain is the most common musculoskeletal condition. This makes the results of the study significant in understanding the causes of back pain.
Dr. Steffens from the George Institute for Global Health at University of Sydney reaches a conclusion at odds with other studies. Though previous studies showed there is some relation between back pain and environment, this recent study refutes the outcomes and conclusion of the previous studies. He has also come up with innovative study programs where there will be an investigation of weather parameters with specific symptoms such as osteoarthritis, rheumatoid arthritis and fibromyalgia to help understand them better.
Penned by Dr. Rachita Narsaria, MD
References:
Daniel Steffens, Chris G. Maher, Qiang Li M Biostat, et al.

Weather does not affect back pain: Results from a case-crossover study.

Arthritis Care and Research

. Published Online: July 10, 2014.