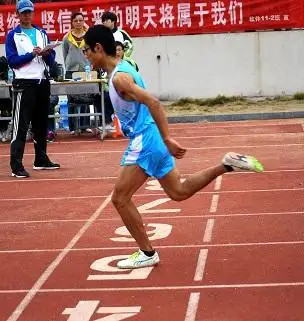 The National institute of Health and American College of Rheumatology have published a study that indicates walking will drastically reduce the risks of developing Osteoarthritis (OA) in people who have higher risks of getting it. Functional limitations like difficulty getting up from a chair and climbing stairs can be reduced significantly.
Many Americans aged just 25 years are now diagnosed as suffering from Osteoarthrits knees whereas earlier reports mentioned that OA knees is mostly common among middle-aged and older adults. Medical evidence reports that persons diagnosed with OA walk less than 90 minutes weekly on average. Walking is a common physical activity which can be performed daily by all adults. 80% of OA patients experience a limitation in their movements while 11% of adults have a disability to the extent that they need assistance with personal care.
A student from Sergeant College at Boston University in Massachusetts conducted a study on whether walking improves the functional limitation of OA knees and how much walking will improve the condition. The study emphasizes a minimum amount of walking for improved knee condition. For this study, researchers combined data from 1788 people who were diagnosed with OA or who were at risk of OA knees and took measured daily steps. Their walking was monitored over a period of seven days and a functional evaluation of these patients was done after a period of 2 years. Functional limitation was defined as slow walking speed and a WOMAC Western Ontario and McMaster Universities Arthritis Index physical function score of more than 28 out of 68.
A 16 to 18 % of reduction was noticed in the knee's functional limitation after 2 years with an additional 1000 steps of walking. 6000 daily steps was the best threshold separating people who later developed a functional limitation from those who didn't.
Hence, this study concluded that people with OA knees should walk 3000 steps more and ultimately cover over 6000 steps each day to help avoid a functional limitation. This shall empower each elderly personal with a carefree and independent life without compromising on mobility and fun.
Penned by Dr. Rachita Narsaria, MD
References:
1) Daniel K White et al. Daily walking and the risk of incident functional limitation in Knee OA: An observational study. Arthritis Care and Research. online on /June 2014