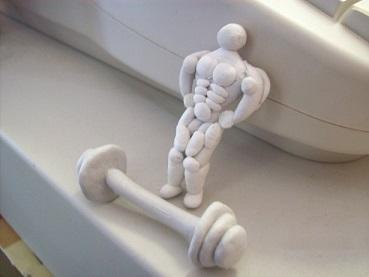 Researchers from the University of Liverpool have found a new system which helps increase muscle contractions and eventually increases bone density.
This new method is extremely helpful in initial rat models and experiments. The results showed a 30% hike in bone growth, improving bone density. This new device is called a 'miniature muscle pacemaker' and is designed to produce contractions in the muscles. These miniature muscle pacemakers were designed by Professor Jonathan Jarvis of Liverpool John Moores University. In the rats, they were placed on the legs for a period of 28 days.
The device acts by delivering simple, repeated impulses of contractions to the muscle leading to increase in bone strength and density. This technique might lead to reduction in complications which otherwise weak bones would bring.
Age is a big reason for reduced bone density along with menopause (which is the greatest cause in elderly females for weak and brittle bones). Bone diseases are common amongst elderly people. This unique muscle pacemaker treatment is designed to offer treatment for such individuals. This method increases the bone growth precisely in the area where it is placed and should not affect the entire bone as other treatments do. This method can slowly be developed as an option for patients who have weak and brittle bones and who need to increase their bone strength. This includes patients suffering from osteoporosis, osteopenia, bone cancers.
Paula Vickerto, researcher from University of Liverpool has led this research aimed at the increasing number of patients with bone disease. She targeted and envisioned a better treatment option than the currently available therapies. This method could be extremely useful for people who have a tendency to repeated fractures due to calcium and vitamin d deficiencies as well.
Penned by Dr. Rachita Narsaria, MD
References:
J. C. Jarvis, J. A. Gallagher, R. Akhtar, H. Sutherland, N. Jeffery et al.
Morphological and histological adaptation of muscle and bone to loading induced by repetitive activation of muscle.
Proceedings of the Royal Society B: Biological Sciences.
2014; 281
(1788): 20140786.