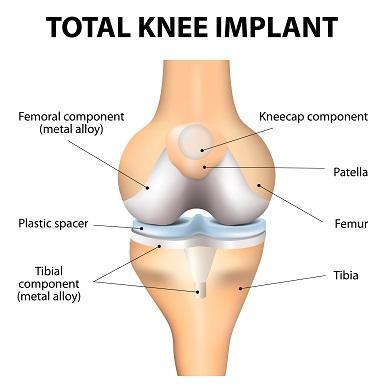 The world health organization (WHO) has stated that by 2050 the largest population of the world will comprise people above the age of 50. This tells us the gravity and vastness of the age related issues that will be encountered in the near future. The commonest of these age related problems are joint and bone disorders which call for surgeries like knee replacement and hip replacement to promise a better quality life to the elderly. However, the difficult part is recovery from these major surgeries with quick bone healing.
A group of scientists from the University of Malaya and four other universities in the US have found a technique of developing better biomedical implants to accelerate bone healing. An implant is a medical device made of a biomedical material that is fitted into the body to act as a missing biological structure. A study published on the front cover of the July issue of Applied Surface Science, reveals that the researchers have been successful in making new biomedical implants. These use magnesium coatings that do not crack, reducing the chance of post surgery complications.
The other study published in the American Chemical Society's Applied Materials and Interface reported the development of fabricated titanium implants with desirable surface properties for better attachment and proliferation. Made with a new microwave sintering technique, these implants promote early and healthy integration with the bone. They can be customized to fit the patient's requirements. All of this is made available at the same cost and time fraction. Alireza Yaghoubi, the corresponding author of both studies has said that the newer techniques have also taken care of bone destruction and chronic inflammation commonly encountered after orthopedic surgeries.
This new generation of implants has brought a sigh of relief to elderly patients fighting post surgery bone healing issues. This breakthrough development in the field of reparative medicine has assured a healthier population of the elderly.
Penned by Dr. Rachita Narsaria, MD
References:
1. http://www.nst.com.my/node/42499
2. http://www.ncbi.nlm.nih.gov/pubmed/16293101