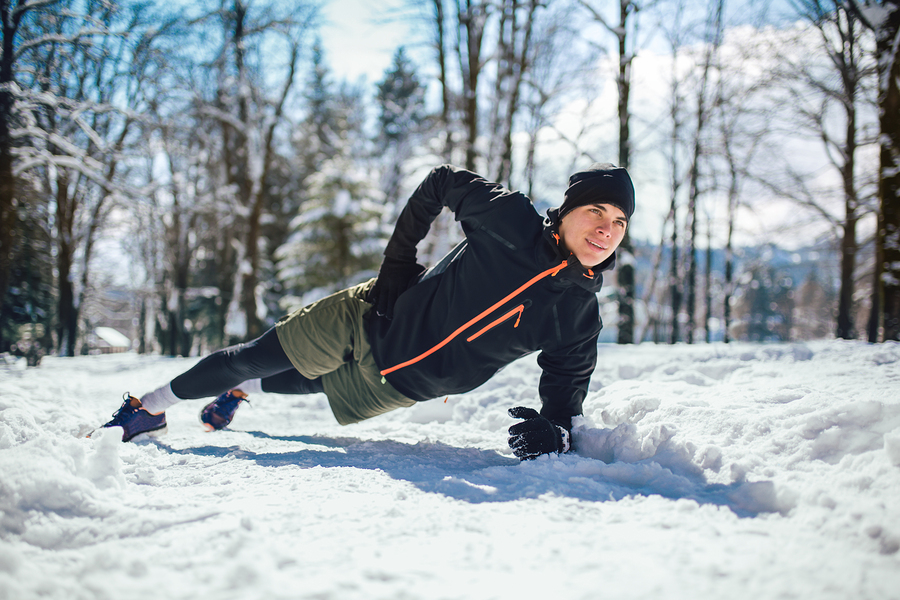 Staying active through the winter months can be a difficult thing to do, and if this is something you struggle with then you are certainly not alone! The cold weather can be a serious deterrent to wanting to get outside and get active. However, there is much to be gained health-wise by maintaining an adequate level of physical activity in the winter.
If you are someone who prefers to exercise outside as opposed to in the gym, then the colder seasons might be a difficult time for you. Instead of packing your exercise efforts in and choosing to stay home, there are so many great ways that you can continue being active. And who knows, by switching things up you may even discover a new hobby or sport that you can participate in for the rest of the year ahead!
Running in the Winter
If you are someone who loves to run then don't let the colder weather put you off continuing to do so. If you are going to run in the winter then there are a few simple things that you can do to ensure that this activity remains safe and enjoyable!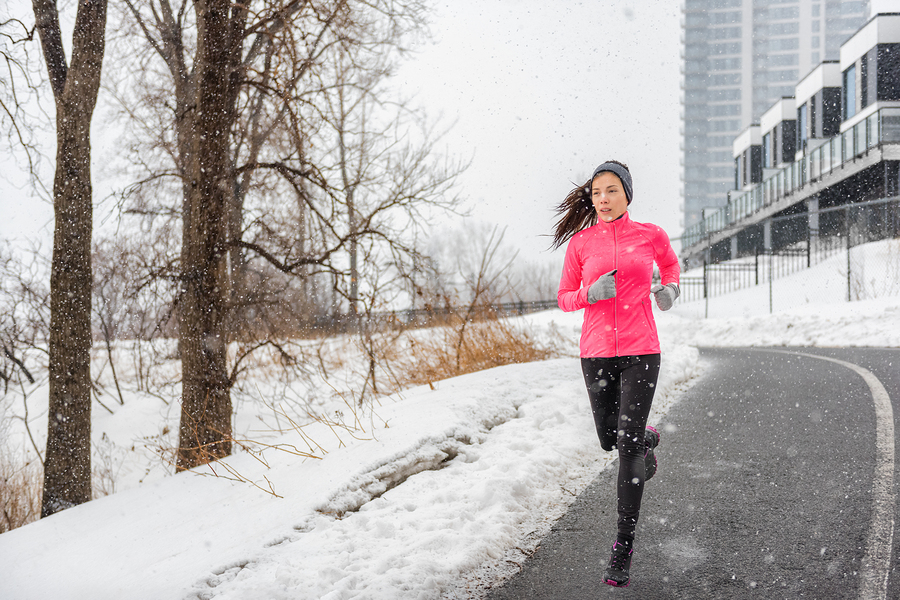 First of all, do your warmup inside so that you are already warm when you leave your home. You can try some light cardiovascular exercise for between five and ten minutes, such as jogging on the spot or jumping jacks.
If you have had your running shoes for a while then the chances are that the grip isn't so great anymore! Buy yourself an early Christmas present in the form of some new running shoes and you will be helping to keep yourself safe when the sidewalks are wet and slippery.
If you run often then you might enjoy challenging yourself and trying to get faster with each run. This is great, but there's no harm in dialling it back a bit in the winter. If you run too fast in unfavourable conditions then you could easily end up hurting yourself. So give yourself permission to take it slowly and try to enjoy your run at a safe pace instead of steaming ahead.
Exercise Indoors
There are so many exercises that you can do indoors without having to sign up to the gym! It is likely that your local gym will have a selection of classes that you can sign up to, such as yoga, circuit training, pilates, dance, kick-boxing….the possibilities are endless!
Try not to be put off if there is something on this list that you haven't tried before. In fact, why not use this opportunity to try something new and give your body a new experience.
Exercising indoors means that you get to avoid the cold weather whilst also getting a fun workout with a group of new people. If you enjoy this new workout then why not make it a more regular part of your exercise routine?
Have Fun
You don't actually have to be deliberately exercising in order to stay active during the winter months. This is something that you will probably already know if you have young children! Join your family outside for a snowball fight, or to build a snowman, or simply to go for a scenic winter walk – it all counts towards getting enough movement in each day.
Set Goals
If you find it particularly difficult to stay active at this time of year then it is all the more important that you set goals for yourself. Having something tangible to work towards is great for keeping your motivation up and for reminding yourself what you are working towards.
Your goals may be concerned with weight loss, training for a special event, or any other fitness related ambition. Measuring your progress is key here, and having a physical record that you can look back on will help to show you how far you have come and how close you are to reaching your goal. As an added bonus, if you reach your goal then you can set new and exciting aims for yourself for the New Year!
Find a Friend
If you are struggling to find the enthusiasm to get out and exercise in the winter then finding a friend with similar hobbies can be a great answer. Having someone to go to an exercise class or team sport with is not only a good way to socialise, but can also help you to hold yourself accountable to follow through with your plans.
You are much less likely to cancel your run if your friend is already at your door with their running shoes on. So, find someone who you can do these things with and schedule in your time together so that you have a solid plan in place.
Stay Safe
In you are unfortunate enough to injure yourself whilst enjoying some physical activity this winter, then getting a speedy diagnosis can truly help you on the road to recovery. At Onto Orthopedics we offer a comprehensive range of sports injury care that is designed to get you up and running again as soon as possible!